Baldivis Vet COVID-19 Update
WE'RE HERE TO HELP YOU!
Message to our valued clients and patients:
The teams at Baldivis Vet Hospital and Baldivis Emergency Vet are committed to keeping our doors open and taking care of your animals during these challenging times. To allow us to continue serving you and to prevent spreading COVID-19 we need to ensure that we keep our customers and our team members safe. This means making some changes to how we interact you, and to our rostering, which may affect your experience when you come to see us.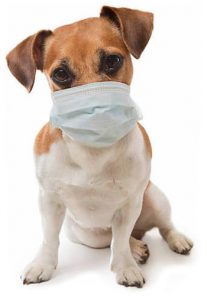 Please note the following requests:
When you book an appointment please notify us if you are experiencing any flu-symptoms, like a cough or a fever, so we can make special arrangements. If possible ask someone else to bring your pet in for you. PLEASE DO NOT ENTER THE PRACTICE.
If you are being isolated because of contact with an infected person or because of a confirmed COVID-19 infection PLEASE DO NOT ENTER THE PRACTICE. If your pet needs urgent care try to arrange with someone else to bring your pet in for you. If this is not possible please notify us of your situation before you come down so we can make special arrangements for you and your pet.
To minimise the number of people in the hospital we are only allowing one person to enter the building per animal. Other family members will need to remain in your vehicle or stay outside.
We are currently not allowing visiting of hospitalised patients, but we'd love to let you do video calls with your pets, and we'll send you lots of photos, and continue to give our patients lots of cuddles.
To stick with principles of social distancing we will not allow physical contact. As much as we love our clients, we can't shake hands with you at the moment, but rest assured – when all of this is over we'll hand out hugs to everyone!
We have made changes to the reception area to encourage social distancing. Please follow the guidelines and instructions from our team.
Consultations will involve a discussion of the history with one of our vets, after which your pet will be taken out of the room to be examined to minimise periods of close contact with you. At this point you can either wait in your vehicle or outside, and we will let you know when we are finished with your animal.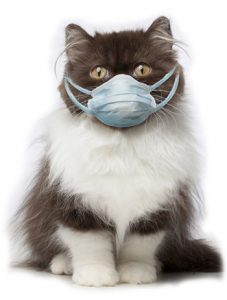 We have made changes to our rostering, and we are anticipating possible staff shortages due to isolation rules. In periods of understaffing we will focus our attention in caring for your pets. This may mean that we are unable to provide the levels of customer service that we strive to provide in terms of waiting times and providing feedback about patients. Please be patient with us. We still welcome feedback about how we can best serve you and your pets.
Thank you for your understanding. We may be facing some challenging times as a community, but our team is preparing to rise to the challenge of providing uninterrupted care for your fur-family at a standard that you expect.