Baldivis Vet Hospital Family Pets Team
Put their paws in good hands. We care for your pets like family.
Feel free to explore our staff biographies and learn about the individuals who make our hospital an excellent choice for your pet's care.
We're your pet's family doctor, so whether it's checkups, time for shots, well puppy or well kitten exams or advice on anything else, we'll spend the time to make sure both you and your pet are happy and healthy. We're dedicated to treating our patients and their guardians with the highest level of comfort and compassion, treating each patient as if it were our own pet.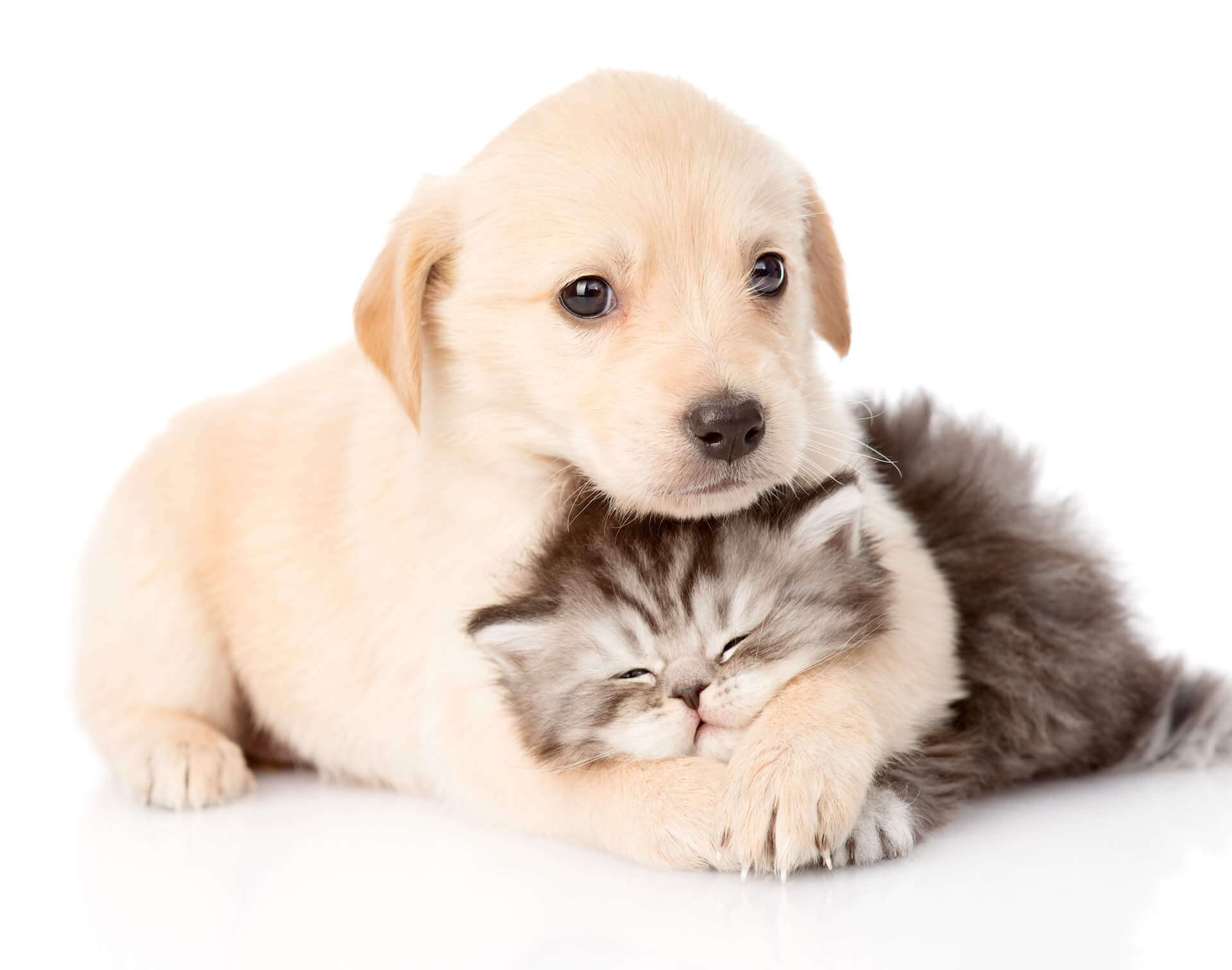 Our Nurses
KYLIE

HEAD RECEPTIONIST / MARKETING COORDINATOR

HEAD RECEPTIONIST / MARKETING COORDINATOR

Kylie has a passion for animal welfare and she love's people. She has a background in Human Resources and Business.

Kylie is a fur mother to two American Staffy rescue dogs Holly and Princess Leia. Holly is the Baldivis Vet Animal Hospital Go Pro dog so you may see her around from time to time. Kylie handles the Small Animal Hospital's social media and loves hearing your stories about your fur babies. Kylie runs an organisation by the name of 'Don't Go Astray' which partners with Baldivis Vet Hospital to care for surrended animals that need forever homes as well as funding emergency Veterinary treatment. Kylie won the RSPCA WA State 'Humane' Award September 2018.

Kylie runs a not for profit organisation by the name of Don't Go Astray Inc.  that assists Veterinary Hospitals in funding emergency veterinary treatment & adoption service for  surrendered and stray animals throughout Perth WA.

SAMANTHA

RECEPTIONIST / VETERINARY NURSE

RECEPTIONIST / VETERINARY NURSE

In Sam's previous roles she has worked closely with pet nutrition and dietary management and will be running weight clinics at the hospital very soon.

Sam has two hand reared cockatiels named Babies and Chino, they are the boss of her house.

In her spare time Sam enjoys camping, motorbike riding and hanging out with her dogs however also has a passion in makeup and fashion, making her our superstar all rounder.

Sam works in our Reception full time and is available Monday to Friday to help with any pet needs.

COURTNEY

NURSE

NURSE

Courtney has been a qualified veterinary nurse for 6 years and loves to interact with their clients on a daily basis, as well as seeing happy pets being reunited with their family after a hospital stay. Courtney has a Bull Mastiff X called Chloe, and 3 cats: Harley, Mila and Simba.

Outside of work, Courtney enjoys keeping fit, camping and spending days at the beach.

DANIEL

NURSE

NURSE

Daniel is one of our vet nurses, having joined us in 2014 as a new graduate. He is passionate about animal care, and is continuing to learn and grow in his chosen career.

Daniel spends his free time with his partner, and looking after his adorable chihuahua's 'Elf' and 'Olive', and his cats 'Bacon' and 'Comet'.

HAYLEY

SENIOR VETERINARY NURSE

SENIOR NURSE

Hayley qualified as a veterinary nurse in 2012, and has been advancing her knowledge and skills within the industry ever since.

She joined our team at Baldivis Vet Hospital in July 2015 working within all areas of reception and small animal surgery, and has now joined the Advanced Surgery Team one day per week.

Hayley spends her spare time keeping fit and initiating conversations with her German Shepherd "Kyra" and "Skuffy" the Maltese.

KELLY

RECEPTIONIST / VETERINARY NURSE

RECEPTIONIST / VETERINARY NURSE

Kelly has grown with the Baldivis Vet Hospital since starting as a stable hand and trainee nurse in 2006. Kelly has extensive experience as an equine nurse and on reception, recognizable to many clients by her bright and bubbly personality.

Kelly is kept busy with her family, as well as her staffy 'Mutley', cats 'Willow' and 'Petal', and her stunning horse 'Cato'.

ASHA

NURSE

NURSE

Asha joined the Baldivis Vet team in 2014 as a qualified Vet Nurse. With a natural gift and passion in both small animal and equine work, testing the vets knowledge and is a superstar all-rounder, she enjoys working within small animal surgery, reception and assisting in equine.

Asha fills her time outside of work competing in horse shows, and enjoys her menagerie of pets, 'Otis' and 'Aussie' the blue heelers, cats 'Puss' and 'Little Puss' and her horse 'Josh', and not forgetting her cow 'Pebbles' and her greyhound 'Stretch'.

CLAIR

NURSE

NURSE

Many would recognise Clair, as she has been a Senior Nurse at Baldivis Vet Hospital for over 12 years. Clair works within the small animal department, covering all areas of surgery, reception and our reminder system.

Clair enjoys spending time keeping fit, and caring for her 2 boys, cats, dogs, rabbits, chooks and her husband.

MIRIAM

NURSE

NURSE

Miriam has worked at Baldivis Vet as a vet nurse since 2006. In this time she has had 3 daughters and adopted 3 cats. She has been teaching puppy classes at the hospital since 2007 and has had the pleasure of teaching over 6600+ puppies, and continues to hold 5 classes a week.

Miriam also runs her own business "Silver Impressions" creating unique and individual pieces of handmade jewellery & keepsakes in beautiful fine silver, capturing your pets (or child's) name, date of birth, paw prints, finger or handprint.

JENIELLE

NURSE

NURSE

Jenielle got into Veterinary Nursing due to her love of animals and she is absolutely horse mad. Jenielle owns two thoroughbred's Merlin and Kiara which she used to compete with in show jumping competitions.

Jenielle moved over to Perth from Adelaide to be with family and her twin sister also works at Baldivis Vets. Jenielle loves that our animal hospital is very family oriented and everyday her Cocker Spaniel, Leroy & her Cavalier King Charles Spaniel, Kaylie gets to come to work with her.

NICOLE CROSS

REGISTERED VETERINARY NURSE

ASSISTANT PRACTICE MANAGER and EQUINE NURSE

Nicole has been an equine nurse at the Baldivis Vet Hospital for over 22 years, and has been an integral part of it's growth over this time. She is a familiar face and a "go to" person of the practice, helping the team to provide love and excellent care.

Nicole has many pets at home, including cats and chihuahuas she has adopted over the years, and horses.

LAURA-LEE

SENIOR VETERINARY NURSE

SENIOR VETERINARY NURSE

Laura-Lee joined our team in January 2019. She has worked as a registered small animal nurse for 9 years.

As a nurse she is passionate about patient anaesthesia and animal behavior. Her daily focus is on providing a safe, fear free and low stress experience for both our patients and clients.

Laura-Lee is also an advocate for animal rescue and pet adoption. She shares her heart and her home with 4 rescue pets of her own; two mischevious, lop eared rabbits, Widget and Cruzer and two very clever, well trained cats, Junior-Mint and Wentworth. She admits they're all spoiled!

When she isn't nursing, Laura-Lee enjoys exploring the outdoors, creative writing and vegetarian cooking.
We invite you to explore our services to learn more and help keep your pet happy and health.